Introduction
If you're looking for useful information about microcement, then you've come to the right place! Microcement is quickly gaining traction in the U.S. market, and for good reason – it offers a wide range of options to provide a finish with sophistication and a unique look.
Easy to apply and highly resistant to wear and tear, microcement can transform residential and commercial spaces into something truly special. Here, we provide all the details you need about the microcement USA market.
The blog will include the following content:
Microcements USA market trend
What is microcement?
Why use microcement USA
How to use microcement USA
Precautions after applying micro-cement flooring

And micro cements usa market trend
"Our products can be applied to any support (tile, shower, kitchen countertops, wood, gypsum board, cement, plaster, ceramic, and porcelain) and never crack, creating a continuous coating with a marble effect, with no joints, up to 2 mm thick," says Ketty Miles, who is CEO of the CimentArt Florida distribution and training center/showroom in Clearwater, Florida. "We're excited to bring it to the U.S.!"
When an award-winning Spanish microcement began selling in the United States
floors, walls, showers, and tubs in the U.S. after 37 other countries/regions
This year marks the first time the award-winning line of decorative cement coatings called CimentArt has been sold in the United States.
Founder Juan Aranda's Spanish product line, which is sold annually to 37 countries worldwide, was eventually introduced to the U.S. market through an architect named Ketty Miles.
CimentArt received its first national award in Spain for its quality and eco-friendliness.
Their products are ISO 14000 and ISO 9001 certified, and the company was named the best manufacturer of microcement solutions in all of Europe in 2019.
The company's focus on training is another reason for the product's place in the market, with each distributor responsible for training local craftsmen and plasterers to make the application as standardized as possible.
Surprisingly, the thinner the individual layers of primer, topcoat, sealer, and two-part varnish, the stronger they are, so training is important to minimize product waste and generate strong, beautiful, and waterproof walls or floors. Art.
"We have plasterers, painting companies, builders, and flooring companies constantly booking training sessions with us and learning about the products," says Mrs. Myers.
"But if you're a remodeler, you might be particularly impressed with this because the product line can cover old bathroom tiles, old countertops, or floors with an impervious aesthetic and no grout."
–The research report includes specific segments by region (country), manufacturer, type, and application. Each type provides information about production during the forecast period from 2017 to 2028.
The segmentation by application also provides consumption during the forecast period from 2017 to 2028. Understanding these segments helps to determine the importance of different factors that contribute to the growth of the market.
Is microcement available in the USA?
Of course.
By type division
Sulfate-resistant clinker
Sulfate Resisting Cement is a blended cement designed to improve the performance of concrete where the risk of sulfate attack may be present.
It also provides improved durability for concrete in the most aggressive environments, reducing the risk of deterioration of the structure and structural failure.
White clinker
White Portland Clinker or White Ordinary Portland Clinker is resembling Ordinary Gray Portland Cement in all features except for its high grade of whiteness. In white cement, the index of whiteness is a very significant parameter to be controlled.
Other
By application division
building
Home decoration
Other
Micro cement suppliers usa
Topciment
Luxury Concrete
BAUTECH
Microcement
Alchimica
RUNMA
MyRevest
Diasen
INNOVA Chemical
CMCI
Novamix
Sopro Bauchemie
Production ranking by region
North America
Europe
China
Japan
Consumption by Region
North America
United States
Canada
Europe
Germany
France
United Kingdom
Italy
Russia
Asia Pacific
China
Japan
Korea
India
Australia
China Taiwan
Indonesia
Thailand
Malaysia
Latin America
Mexico
Brazil
Argentina
The micro cement suppliers USA involved in the global microcement market 
Luxury
Kilnher
Topciment
Crossway
Ardex
Fufini
Ofacement
Cement Design
Simon
Cotdova
Wanlei
Jingmei
Shmabei
Fuxing
Yile
Subdivision by type
Abrasion Resistant
Waterproof
Other
Subdivided by application
Wall
Floor
Others
–Access the sample brochure by clicking here.
Regional Analysis of the Global Microcement Market.
The study divides the global microcement industry into multiple segments, including product types, applications, and verticals, to broaden the overall understanding of the industry.
The assessment is based on size, share, and compound annual growth rate. In addition, experts have conducted a regional analysis to highlight the growth potential of key regions and countries.
The report also includes accurate and reliable data based on microcement consumption and production in key regions.
North America: U.S., Canada, Mexico, etc.
Asia Pacific: China, Japan, Korea, India, Southeast Asia
Middle East and Africa: Saudi Arabia, UAE, Egypt, Turkey, Nigeria, South Africa
Europe: Germany, France, the UK, Russia, and Italy
South America: Brazil, Argentina, Colombia, etc.
The report helps in presenting a broader picture of the market and also helps in dealing with the detailed research methodology used to calculate the market size and forecast.
Sources of secondary data are used, and primary inputs are used to validate the data. This section also helps to outline several sections that are also included in the report.
In addition, the research methodology review tends to provide the calculations used to determine global market trends.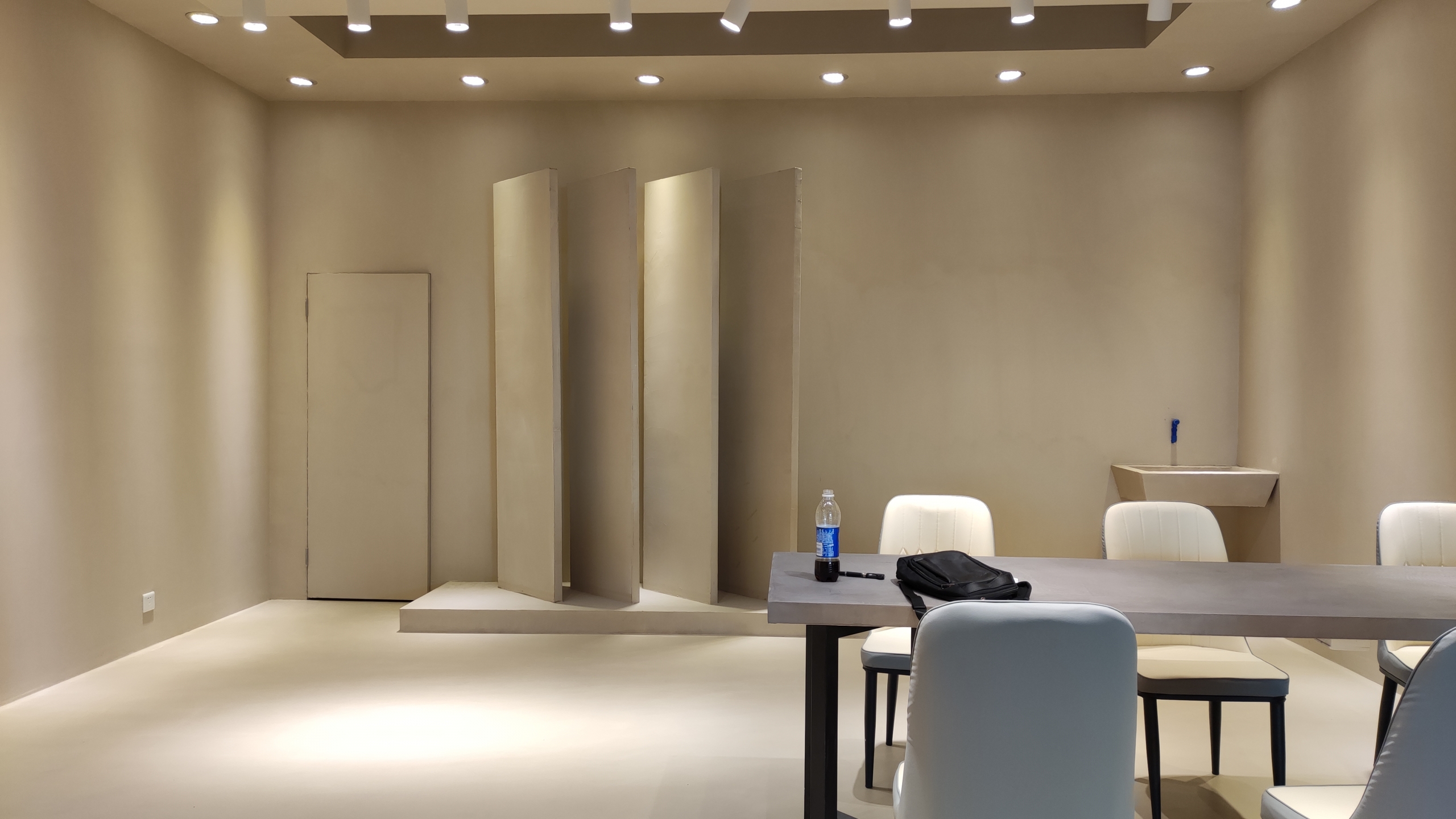 What is microcement?
microcement is an innovative and modern home decoration product that has taken the interior design world by storm.
Microcement is a highly decorative coating with 100% waterproofing and small thicknesses.
It can be applied to walls, floors, and ceilings both indoors and outdoors.
Its finish is always smooth, and continuous without joints that resemble polished cement with various shades like marble.
Formulated using special types of cement mixed with minerals, acrylic resins, and colorants for higher resistance & waterproof quality.
All in all this unique material is a mix of micro-mortar, micro concrete, and cement provided by a patented manufacturing process, resulting in a smooth and straightforward application that dries and hardens quickly. microcement can be used for indoor or outdoor surfaces, such as floors, walls, ceilings, and even furniture.
Not only does microcement look stunning, but it's also incredibly resilient to moisture and stains – properties that make it ideal for kitchen worktops. Whether it's used for decoration or practical purposes, microcement is sure to provide a sigh-worthy finish to any project.
Why use microcement USA
The advantages of micro cement
Micro-cement is a decorative coating with excellent quality. The following is a brief summary of the main advantages of successcrete microcement:
Rustic touch
This material is lighter than traditional cement and can be applied in multiple decorative finishes. It's perfect if you're looking for a trendy finish with a rustic touch that won't require lots of maintenance.
Thanks to its lightweight, microcement is also ideal for outdoor applications on flat surfaces as it won't need additional support or reinforcement. So if you want a low-maintenance decorative finish that looks modern and stylish, microcement may be your answer!
Seamless surface
Microcement isn't just stylish and modern, it also offers great benefits with regard to installation and maintenance. One of the biggest advantages of micro cement is that it results in a seamless surface throughout any renovation.
This eliminates the need for grouting which not only takes extra time but could ultimately affect the overall aesthetic quality of your new space. All this means that micro cement has excellent performance to look ratio – no matter how large or small your project is!
Interior and exterior spaces
From floors, walls, and ceilings to furniture and pools – microcement can be used for outfitting both interior and exterior spaces. It is weatherproof and has great lasting power.
Colors and Textures
Not only is microcement incredibly durable, but it also offers a wide range of colors and textures to choose from.
From subtle shades of grey to dramatic black, microcement can transform any space. With microcement, you can really explore your creative side and add a unique touch to your home or office all while benefiting from a strong surface that will last for years.
Handcrafted applications
Microcement is a great option if you are looking to get the most out of its handcrafted applications and exclusive results. This micro-concrete material can be used in a variety of creative ways, allowing for unique and personalized touches in your projects.
High adhesion
From microcement excellent adhesion capabilities to its compatibility with an array of surfaces such as tile, marble, stoneware, terrazzo, and gypsum board. And that's not all – microcement also works well with concrete, cement, and plaster to give your space that sleek and stylish finish it deserves.
In addition to the above, microcement has many other advantages, such as:
High adhesion. Compatible with tile, marble, stoneware, terrazzo, gypsum board, concrete, cement, plaster, etc.
Resistant to traffic, knocks, scratches, and chemical products.
Waterproof. Bacteria-free space.
Slip-resistant, depending on the finish.
Fast and gravel-free work.
Material thickness is 2/3 mm, so it does not affect the structural load of the building.
Natural material. 100% environmentally friendly product.
Easy to maintain and clean; with water and neutral pH soap.
How to use microcement USA
The surface must be completely sound, structurally stable, and free from any loose material, dirt, grease, process oils, or other contamination that could impede microcement adhesion.
Newly laid concrete must be given time to cure (28 days is ideal) and should be slightly rough to provide a good 'key' for the microcement.
If the surface is perfectly smooth, abrading or 'roughening up with light sandpaper will improve microcement adhesion.
Once the surface is prepared, it should be cleaned with a microfibre cloth and appropriate cleaners to remove any final traces of dust or grease.
Once dry, a primer should be applied following the manufacturer's instructions. The primer will help the microcement to achieve optimal bonding strength.
After the primer has dried, the microcement wall can be mixed and applied according to the manufacturer's instructions.
Microcement can be applied in thin layers, and the first coat is typically 500 to 700 microns (0.5 – 0.7 mm) thick. The microcement mix hardens quickly, and the final coat can be given a variety of textures and finishes.
Sanding is an important part of microcement applications. It helps to remove all excess material and provides a basic texture for the entire future micro-concrete surface.
This ensures that the microcement adheres properly and provides a smooth finish. Sanding also helps to create a uniform surface, which is essential for achieving consistent results.
The microcement applications in the second layer help to emphasize the previously defined texture. This layer is only 700 to 1000 microns (0.7 – 1 mm) thick, but it can make a big difference in the look and feel of your surface.
After microcement applications, it's important to sand the surface to remove any waviness or roughness. This will ensure a smooth, even finish. Use medium-grit sandpaper to start, and then finish with fine-grit paper. Go over the entire surface until it's smooth to the touch.
Once the microcement application has dried, it's time to apply another layer of sealant. This will form a strong protective film on the surface, helping to keep your looking its best for longer.
Precautions after applying micro-cement flooring
To properly care for microcement, one of the hottest home flooring trends, use protective fixtures or 'floor protectors' on furniture feet to prevent scratches.
Avoid dragging furniture as it can chip the surface of the microcement.
When cleaning, refrain from using any type of acidic product as this damages its appearance over time.
In order to preserve it's pristine aesthetic, furniture should not be dragged across micro-concrete surfaces.
Furthermore, chemicals or heavy objects must also be avoided in order to prevent permanent marks from occurring on the surface.
By taking these precautions into consideration, microcement will last longer and maintain its attractive appearance.
Caring for microcement floors requires extra caution and preparation.
Acidic solutions should be avoided, as they can cause irreparable damage.
Neutral cleaners such as those used on marble or wood floors are recommended.
Microcement may require more water than other surfaces when cleaning to ensure a thorough job of removing dust, dirt, and other contaminants from the porous material.
Microcement is a highly durable material, making it ideal for kitchen countertops.
Hot pots and pans should not be placed directly on the microcement usa as this may cause damage to the surface.
Cleaning microcement is easy; simply wipe down with a damp cloth and you're done!
Applying precautionary measures can help maintain the floor's durability and beauty, but acrylic wax provides additional benefits.
Acrylic wax repels dirt particles, masks any micro-abrasions that may occur during use, and helps keep its original shine throughout the years with a protective coating.
Microcement owners should consider using acrylic wax when taking care of their floor surface to ensure its longevity and aesthetics are preserved.